● Improved stability and durability - While other toddler trays for kids are too flimsy, too small or fold on themselves, our children travel tray is sturdy, has a tough EVA foam bottom and uses clip straps to keep the side walls standing. The kid travel tray was designed to be closed on the front side using a buckle allowing your children to carry it on the shoulder and keeping inside his crayons and art creations.● Stress-free rides with your kids - No matter if your toddler is hungry or bored, we've got the lap tray that does it all. From keeping the little ones entertained on a long plane, train, or car ride, to giving them somewhere to enjoy their snacks. Play with toys, draw, create and watch videos. Keeping kids busy and makes wonders for long commutes.

● Functional design with generous storage room

 - With a medium sized tablet pouch (10"w), two cup holders and two large mesh pockets and 1 biggest large zippered pocket, you'll have more room to know what to do with! No matter how many crayons, travel toys, or snacks you need to bring with you, you can make sure you have room for it all.● Go everywhere, do Anything - The toddler car seat travel tray can be used on strollers, booster and most car seats, while traveling by airplane, bus, train, car, home or in the park.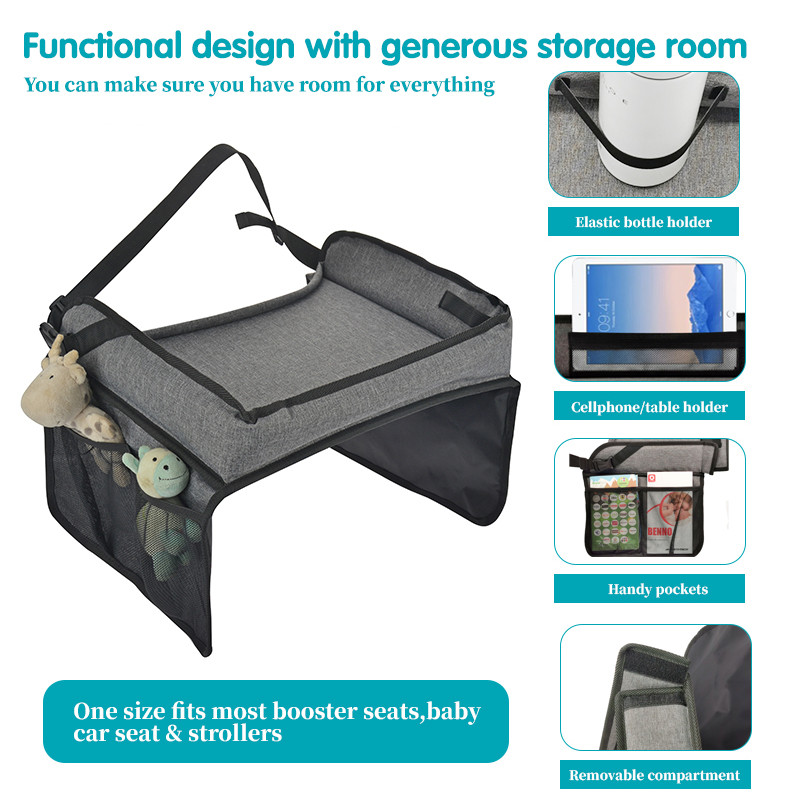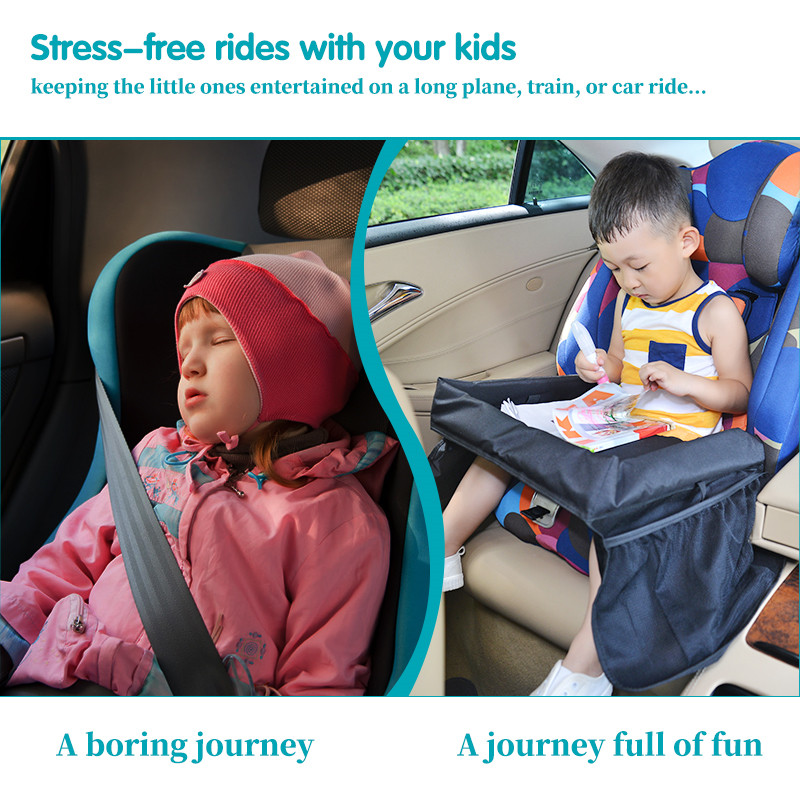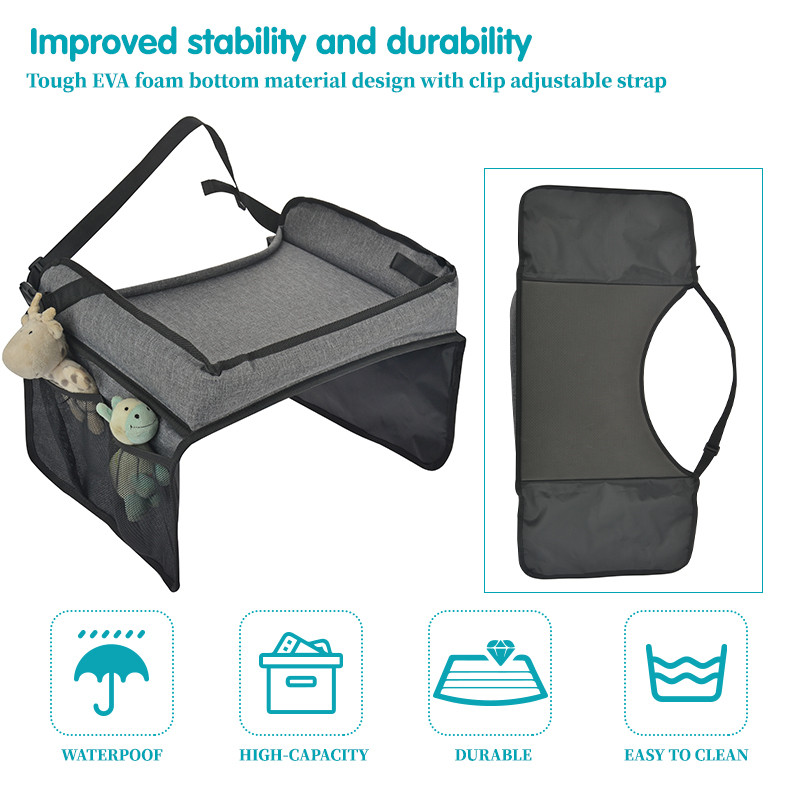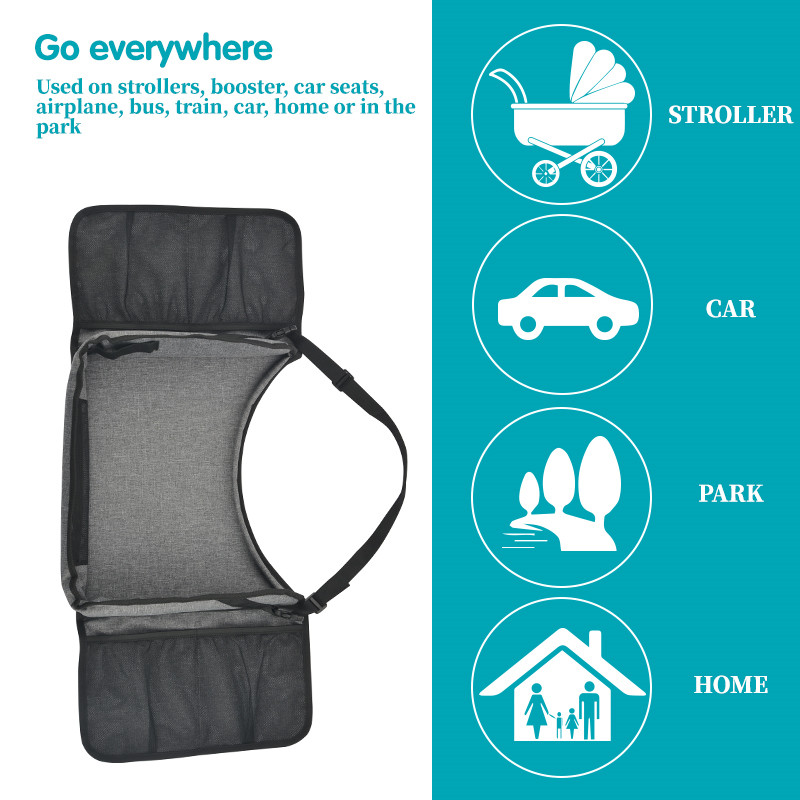 Learn MoreInquire Now