● High-quality Material & Easy to Install - The sunshade curtain is made of elastic material, easy to wear, like the picture show, step by step, do not need any sucker or paste, high elasticity, completely covering the side rear window. At the same time, you do not need to worry about; children will be considered them off in the process of driven. Convenient, safe and practical.● Create a More Comfortable Environment - 100% covering the rear side window then provides maximum shading protection for you and your family, as well as lowering the temperature in the car. When you go out or on the trip, you can better enjoying the music, movies, video games, reading and food, you and your children, parents, friends, pets can be more relaxed, more comfortable. Even when parked! You can roll Windows up and down while using curtains to enjoy the breeze and no direct sunlight. You don't need to remove the sunshades when you scroll the window. There is no need to worry about bugs flying in or eyes.

● No Harmful UV Rays & Sun Glare

 - High-quality double mesh sunshades can block a lot of sunlight, reject the harmful UV Rays, and sun glare to protect your family's skin & eyes.● Fit Most of Vehicles - (Rear window only) Suitable for most cars, such as large cars with cured windows, small doors with curved/rectangular windows, MPVs with rectangular windows, hatchbacks with rectangular windows, small SUVs with curved/rectangular windows, Crossover Large SUV / crossover with curved/rectangular windows.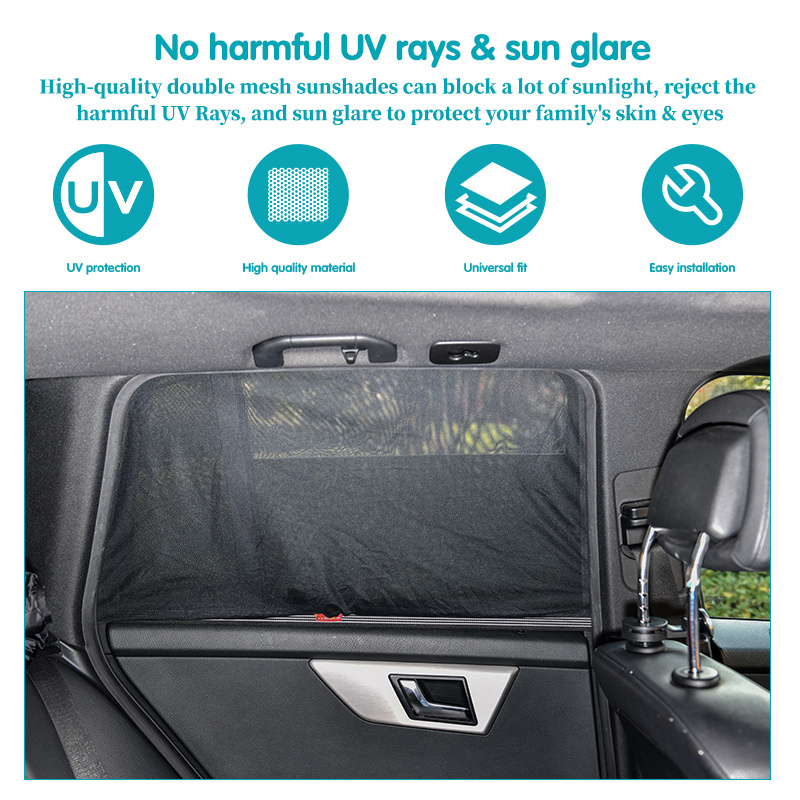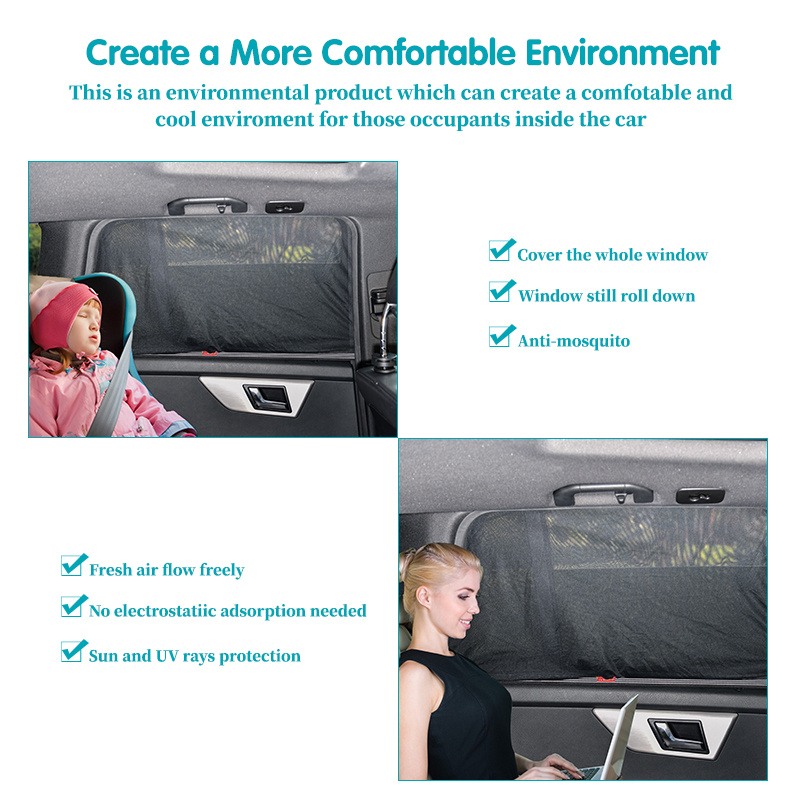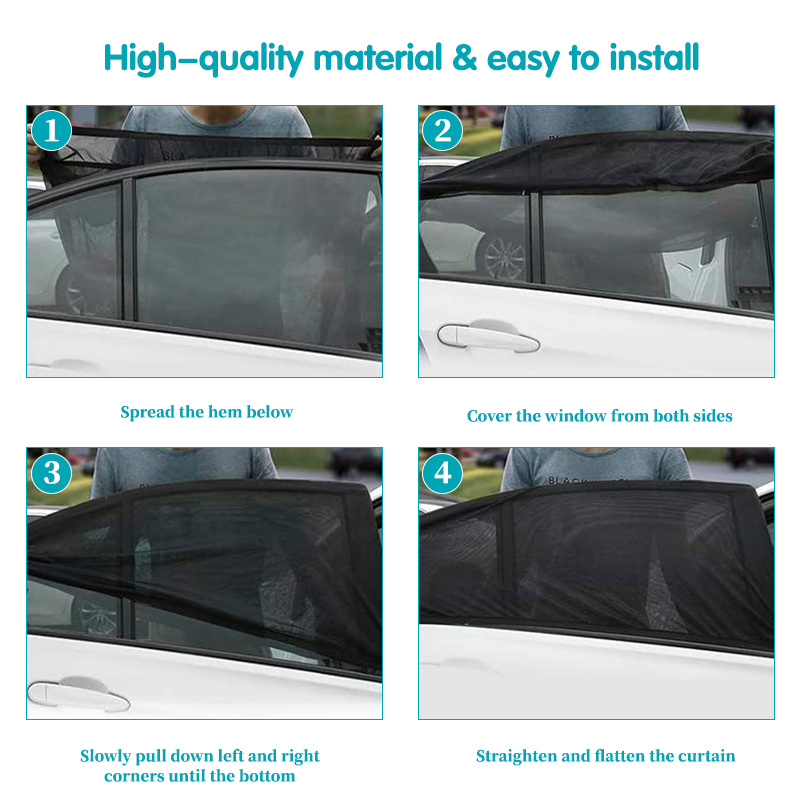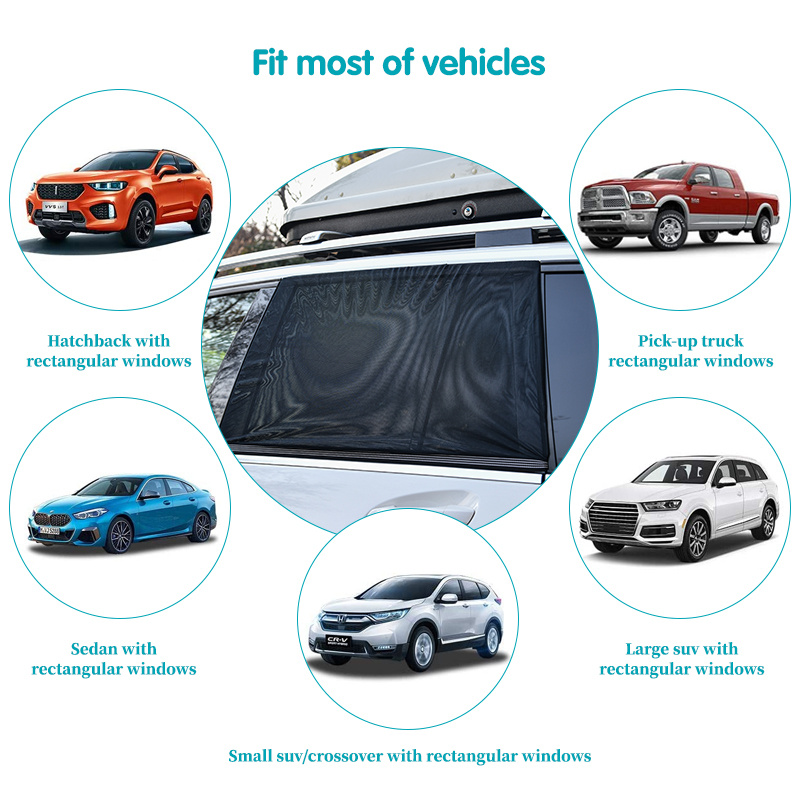 Learn MoreInquire Now