● High Adaptability - Multifunctional cup holder could be used for stroller, walker, wheelchair, bicycle , scooter, armrest , beach chair , lawnmower , ATV, treadmill etc. Suitable for many objects with poles , such as golf cart , boat handle bar, motorcycle , microphone stand, etc.● Flexible Clamp & Adjustable Size - The flexible insert 4 TPR rubber pieces can secure different types of cups, such as sippy cups, baby bottles, water bottles, coffee mug, drink bottles, beverage cups etc. And the quick -attach clamp with rubber pad can attached to the pushchair rod of 2-4.5cm diameter and can firmly clamp on the rod to avoid sliding easily. And the clip allows 360 degree rotation, so it can install on different angles as your need.

● High Quality Material

 - The snack tray is made of safe and environmentally friendly materials. It include a snack tray and drink holder. The clip is suitable for the pushchair rod of 2-4. 5cm diameter and cup could hold the bottles diameter less than 95mm. The insert 4 TPR rubber pieces could hold the bottle in place even on rough road.● Simple Installation - Lightweight and simple to install, you can get it ready without any tools. This is an ideal accessory for strollers, bikes, wheelchairs, walkers...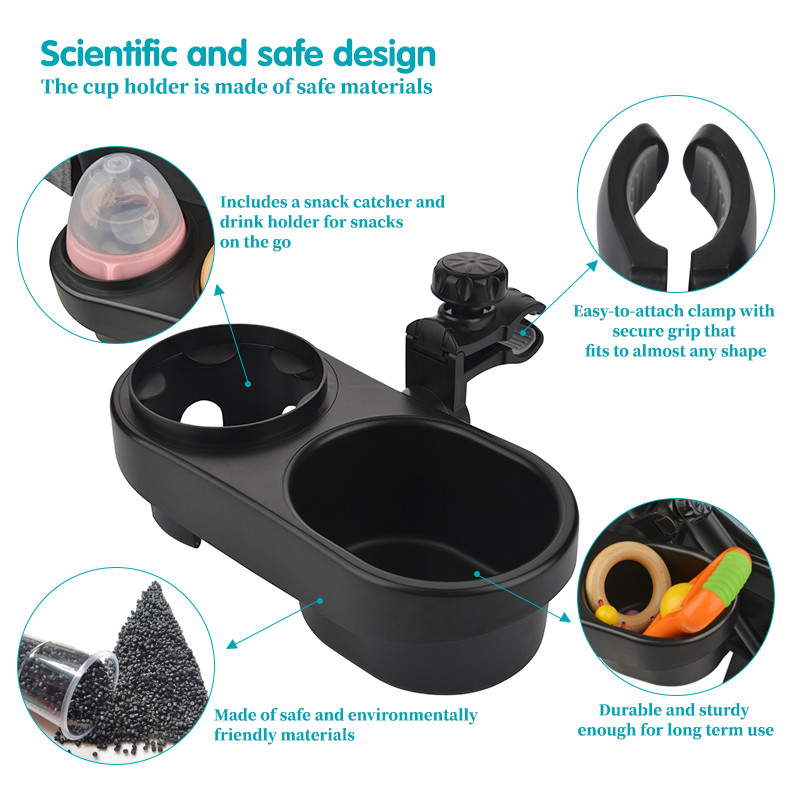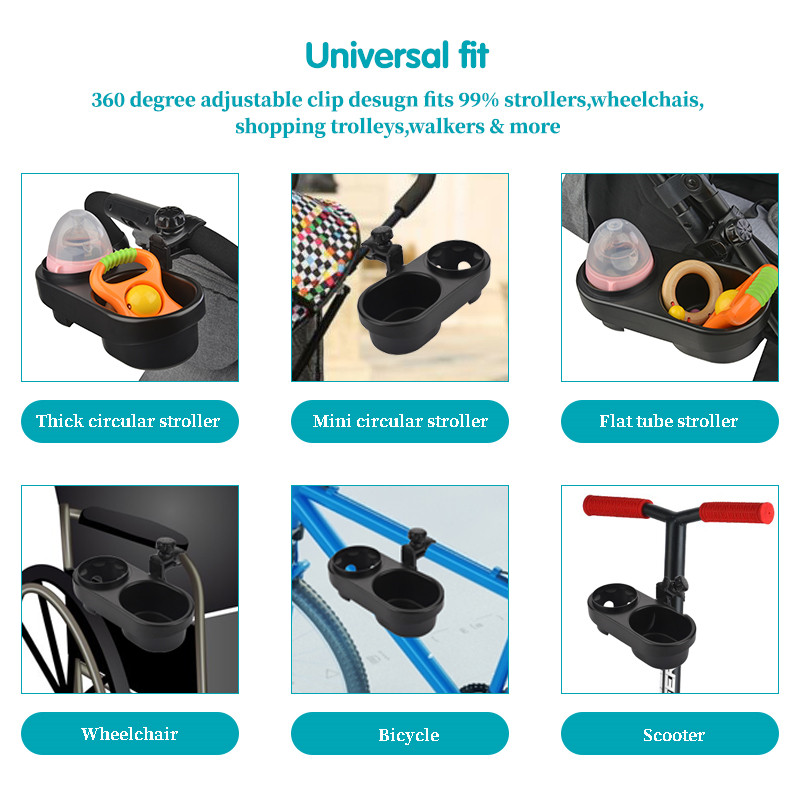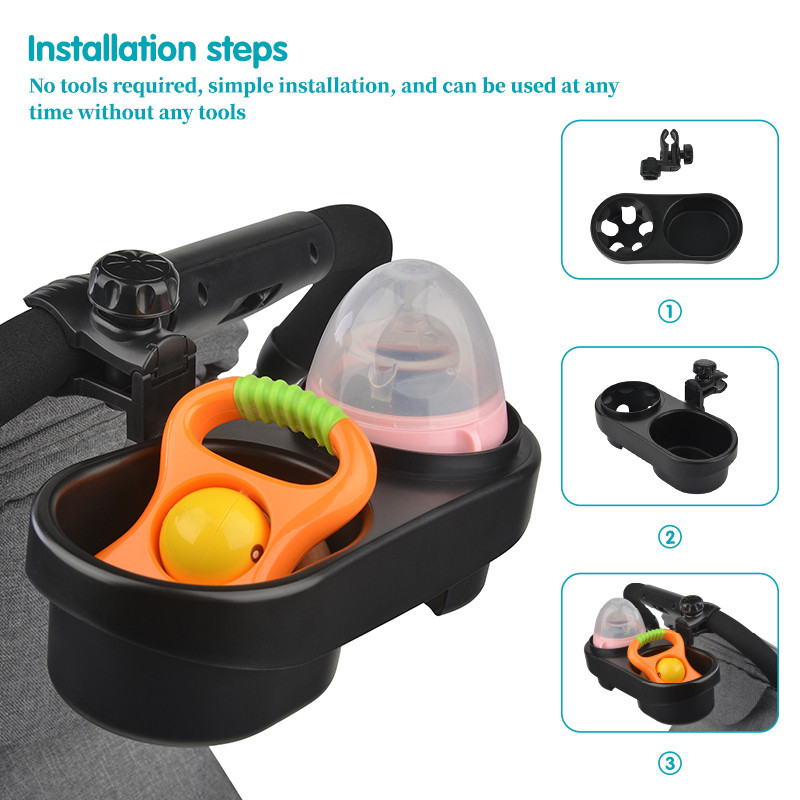 Learn MoreInquire Now