● Multi-purpose usage - The adjustable straps on stroller hooks are designed to give an ideal fit on any sized-handle. Whether you clip them on your baby walker, shopping cart, pram, or stroller, you are guaranteed a perfect fit! It is especially helpful for strollers with no storage basket.● High Quality Material - The Velcro straps are made of wear-resistant, heat-resistant and non-slip material. Aluminum alloy metal hook with light weight, portable and durable. It is sturdy enough to carry the product at 15 to 20KG when used in car sear or fences, and a maximum of 5KG on stroller or wheelchair.

● Free Your Hands and Easy Installation

 - Moms can hang your shopping bags, stroller organizers, diaper bags, baby accessories and clothes to the hook and free your hands for your baby. This "extra set of hands" will really come in useful for a busy mom like you! Easily mounted by simply wrapping the Velcro around the handle of your stroller. Meanwhile, locked clips can ensure that the bags do not fall or can simply be taken away.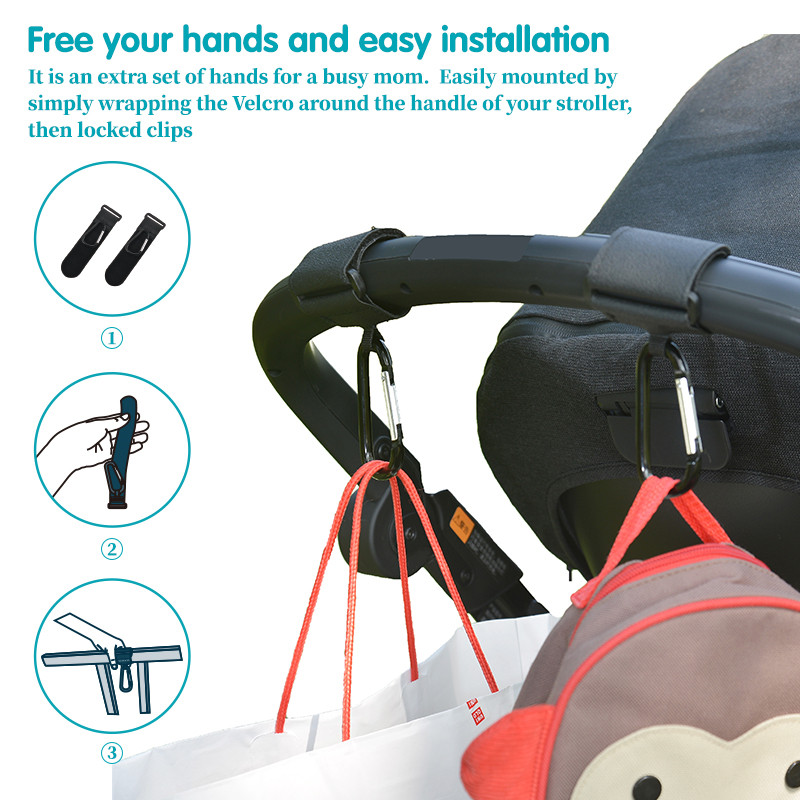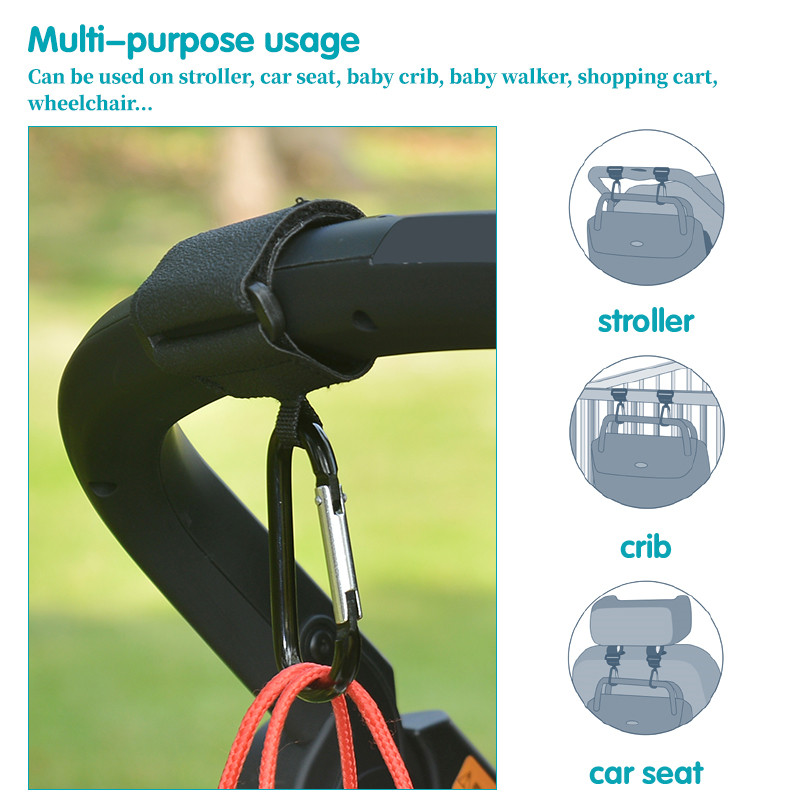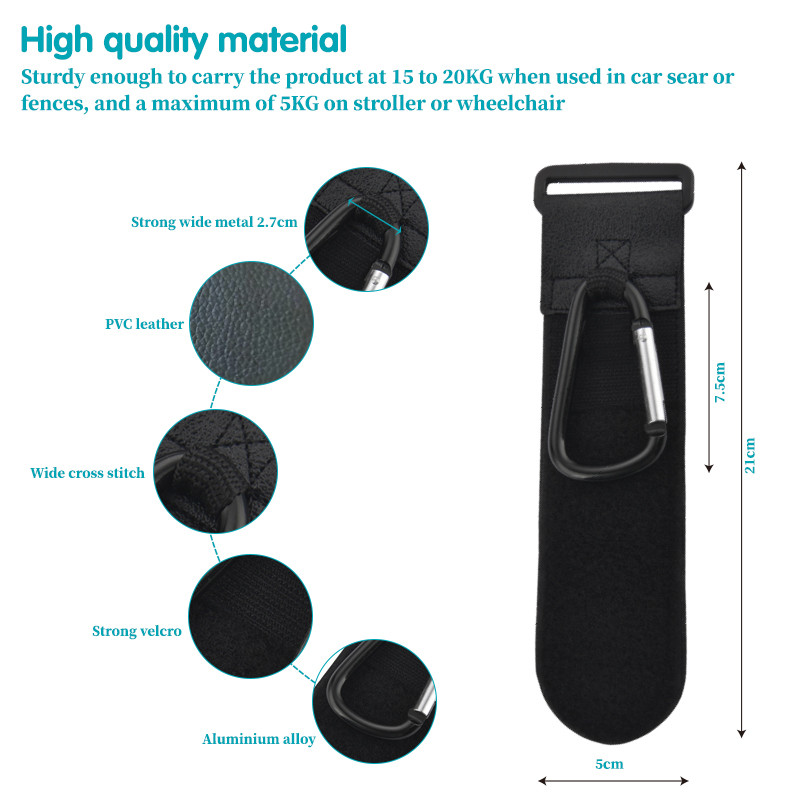 Inquire Now