Soft Harness Pads for Babies - Cushioning and Comfortable Straps
By:Admin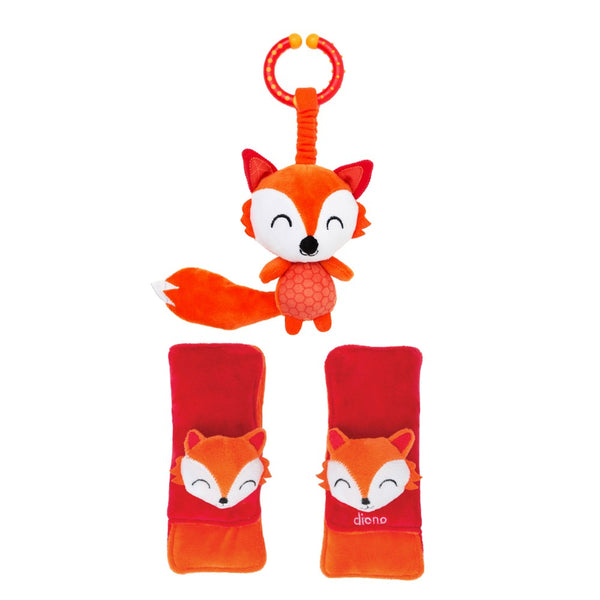 and Diono Soft Wraps in the blog.

Diono Soft Wraps - The Ultimate Baby Harness Pads

As parents, we always strive to provide the utmost comfort and safety to our little ones. Whether it's a car ride or a stroll in the park, we want our babies to be secure and snug. One of the most significant safety features for babies is the harness straps that keep them in place during car rides or in strollers. However, these straps can sometimes be uncomfortable and rub against the skin, causing irritation and discomfort for the baby. This is where Diono Soft Wraps comes in.

Diono Soft Wraps are soft harness pads that provide cushioning to the harness straps, making them more comfortable for the baby. The pads feature a luxurious memory foam inner that provides ultimate cushioning and a super soft outer fabric that is gentle on the baby's skin. The pads come in black on one side and charcoal on the other, making them versatile and easy to use with any car seat or stroller.

The best part about the Diono Soft Wraps is that they are incredibly easy to use. To apply them, you simply wrap them around the harness straps and fasten them with the Velcro strips. The pads fit most harness straps, making them compatible with almost all car seats and strollers. Once applied, the soft pads create a cushioning effect that reduces pressure on the baby's skin and prevents rubbing and irritation.

Another great feature of the Diono Soft Wraps is that they are machine washable and dryable. This ensures that they are easy to clean and maintain, enabling you to keep them fresh and hygienic for your baby.

In conclusion, Diono Soft Wraps are an essential accessory for parents who want to provide ultimate comfort and safety to their babies. The soft harness pads not only ensure that the harness straps are secure but also provide a cushioning effect that reduces the baby's discomfort. These pads are easy to use, versatile, and machine washable, making them a great investment for parents. Get your Diono Soft Wraps today, and give your baby the comfort and safety they deserve.