Revolutionary Metal Hook Design for Ultimate Convenience in Your Everyday Life
By:Admin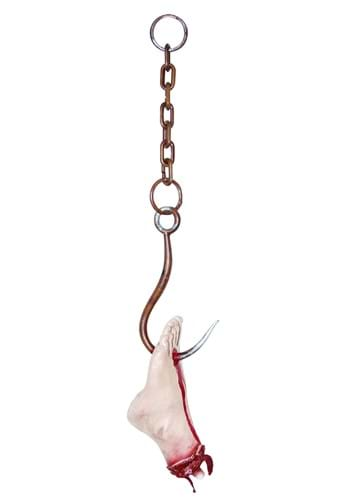 Product Design: The Beauty of Metal Hooks

Hooks are a common yet essential element in our daily lives. They can be found in households, workplaces, schools, and public spaces. Although they may seem simple, hooks play a significant role in keeping our space clean and organized. That's where metal hooks come into play. Metal hooks are incredibly versatile, durable, and aesthetically pleasing. They have been used for centuries for various purposes and have evolved in design and function over time. In this blog post, we will explore the beauty of metal hooks in product design.

Metal hooks have been around for centuries. The earliest hooks were made out of materials such as bone, wood, or ivory. However, metal hooks became popular during the industrial revolution in the 18th century. With the invention of new materials and manufacturing processes, metal hooks became more accessible, affordable, and versatile. Today, metal hooks are made out of various materials such as steel, iron, aluminum, brass, and copper, depending on the purpose and the environment.

One of the significant advantages of metal hooks is their durability. Metal hooks can withstand heavy loads, harsh environments, and frequent use. They do not break, bend, or corrode easily, making them ideal for long-term use. Metal hooks are also easy to clean and maintain, which is crucial for spaces that require high hygiene standards.

Metal hooks also offer a wide range of design possibilities. Metal can be molded, shaped, cut, and welded into different shapes, sizes, and functions. Metal hooks can be designed to be sleek, minimalistic, and modern or ornate, decorative, and vintage. They can be made to match the interior design of the space they are being used in. For example, modern houses often use steel or aluminum hooks that have clean lines and simple shapes, while vintage-style houses often use brass or copper hooks with intricate designs and details.

One of the most significant design trends in metal hooks is the use of aluminum. Aluminum is a lightweight and versatile metal that is suitable for modern designs. Aluminum hooks can be polished, anodized, or powder-coated to enhance their appearance and durability. Aluminum hooks are often used in minimalist and industrial-style interiors, as they have a clean and sleek appearance that complements their surroundings.

Another design trend in metal hooks is the use of brass. Brass is a metal that has a warm and luxurious appearance. Brass hooks are often used in high-end establishments such as hotels, restaurants, and spas. They are also popular in vintage-style interiors, as they have a timeless and elegant look. Brass hooks can be polished or aged to create a unique appearance that complements the environment.

Metal hooks can also be designed for specific purposes. For example, coat hooks can be designed to hold heavy jackets or delicate items such as scarfs or jewelry. Key hooks can be designed to hold multiple keys or to have a locking mechanism for extra security. Bathroom hooks can be designed to hold wet towels, robes, or toiletries. Bike hooks can be designed to secure bicycles and save space. Therefore, metal hooks can be tailored to the needs of the users and the environment.

In summary, metal hooks are a beautiful and functional element in product design. They offer durability, versatility, and a wide range of design possibilities. Metal hooks can be used in various environments and for different purposes, making them essential in our daily lives. Whether you're looking for a modern, vintage, minimalist, or luxurious design, there is a metal hook that will suit your needs. So next time you're in need of a hook, consider the beauty of metal in product design.