Get Your Baby Stroller Insect Net Today and Protect Your Little One!
By:Admin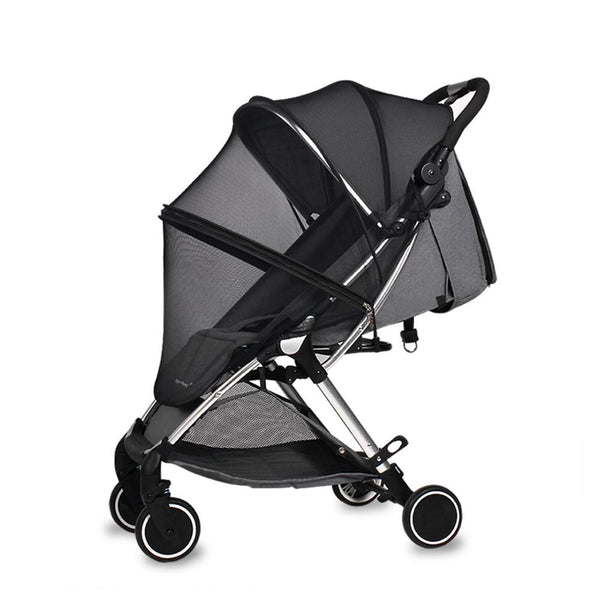 article:

All 4 Baby Thailand Launches Affordable Insect Net for Strollers

As parents, we all know that nothing can beat a pleasant walk in the park with our little ones. However, the experience can quickly become uncomfortable if mosquitoes or other pesky insects find their way to our precious babies. Keeping this in mind, All 4 Baby Thailand has launched an affordable Insect Net for Strollers.

The insect net is an excellent solution for parents looking to protect their babies from mosquitoes, flies, and all kinds of bugs. No matter how frequently you take your baby for a walk or how long you stroll with your little one, this net guarantees a pest-free experience for your baby.

The normal retail price of the insect net stands at 1,200.00 Baht, making it a perfect budget-friendly option for parents looking for high-quality products at an affordable price. The insect net is ideally designed to fit almost every stroller, keeping your baby safe from infections caused by insect bites.

All 4 Baby Thailand is a company established with a mission to provide parents with the best possible options for products that address the needs of their babies. They offer a wide range of products, from strollers, baby carriers, car seats, toys to accessories such as insect nets and more. With a team of experienced and knowledgeable professionals, this company offers parents a one-stop-shop solution to all their baby-related needs.

"Our ultimate goal is to give parents peace of mind, knowing that their little ones are comfortable and safe. We believe that every parent deserves the best when choosing products for their babies and that is why we offer high-quality products that meet international standards," said a company representative.

The All 4 Baby Thailand insect net comes with an exceptional design and high-level functionality. The net is made from high-quality materials, making it durable and long-lasting. The fabric is lightweight with a mesh that allows parents to keep a watchful eye on their baby. The insect net is also breathable, ensuring that the baby gets adequate ventilation and stays comfortable even on hot summer days.

The net's design is also pleasing, making it an attractive accessory for your stroller. Additionally, the insect net is easy to install, ensuring that you can set it up even if you're a new parent. The compact size of the net is perfect for parents who like to travel with their babies or go on trips with their strollers.

Furthermore, the net's design allows parents to enjoy uninterrupted quality time with their baby without worrying about pesky insects. The easy-to-use netting provides full coverage and an excellent barrier against all types of bugs, allowing you to enjoy your walk in the park or any outdoor activity with your little one.

In conclusion, the All 4 Baby Thailand insect net is ideal for parents looking for an affordable yet high-quality solution to protect their babies from pests. With its unique design, easy installation, and exceptional functionality, the insect net guarantees peace of mind when you're out with your baby.

We highly recommend that you check out All 4 Baby Thailand product range, where you'll find products that cater to all your baby's needs. With a strong commitment to quality and safety, this company continues to be the go-to place for parents searching for affordable, high-quality baby products.