Window Shades | Enhance Your Home Decor with Custom Window Coverings
By:Admin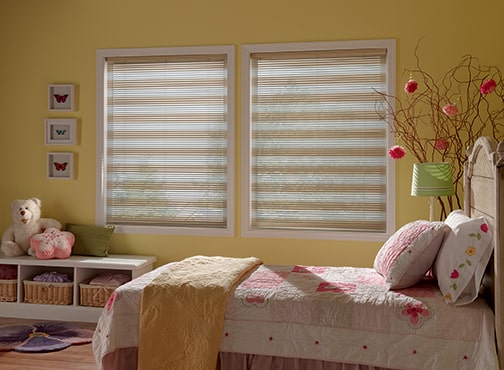 story about the benefits of investing in custom window shades for your home.

Investing in custom window shades for your home is an excellent way to enhance the aesthetics of your interiors while also providing functionality and practicality. Custom shades are specifically designed to fit the size and shape of your individual windows, creating a seamless and polished look in your living space.

Custom window shades offer an array of benefits that make them a superior choice over off-the-shelf, pre-made options that you may find in a big-box store. Below, we discuss five great reasons why you should consider investing in custom window shades for your home.

1. Perfect Fitting

Custom shades are made-to-order according to the exact specifications of your windows. This means that you can achieve a perfect fit that will look better and be more effective at blocking light and controlling privacy than with a mass-produced alternative.

2. Unique Styles and Materials

Custom window shades offer a variety of styles and materials to choose from. With custom shades, you have the opportunity to choose from a vast array of fabrics, textures, and colors. This means that you can create your unique style and find the perfect match for your home décor.

3. Enhanced Light Control and Privacy

Custom shades will offer you more control over the light levels in your space, this helps in regulating the temperature of your rooms, reducing glare and minimizing furniture fading. Additionally, custom shades offer more privacy levels that can be determined by how opaque or light the shade fabric is.

4. Improved Energy Efficiency

Custom window shades can provide an extra layer of insulation in your home. When properly installed and used correctly, shades can help to maintain a consistent indoor temperature that will keep you comfortable while also reducing your energy bills.

5. Enhanced Safety

Custom shades come with a wide variety of cordless and motorized options that eliminate the risk of being tangled up in cords, which is a safety hazard for children and pets.

In conclusion, investing in custom window shades for your home is a clever decision worth considering. Window shades are an excellent investment that, when done right, offers a wide range of benefits. The perfect fit, unique styles and materials, light control and privacy, energy efficiency, and safety are just a handful of the reasons why many homeowners are opting for custom shades over off-the-shelf options. Get in touch with a custom shade professional today, and start exploring your window shade options.